Freestyle Workshop w/ Comics
7. februar @ 10:00

-

12:00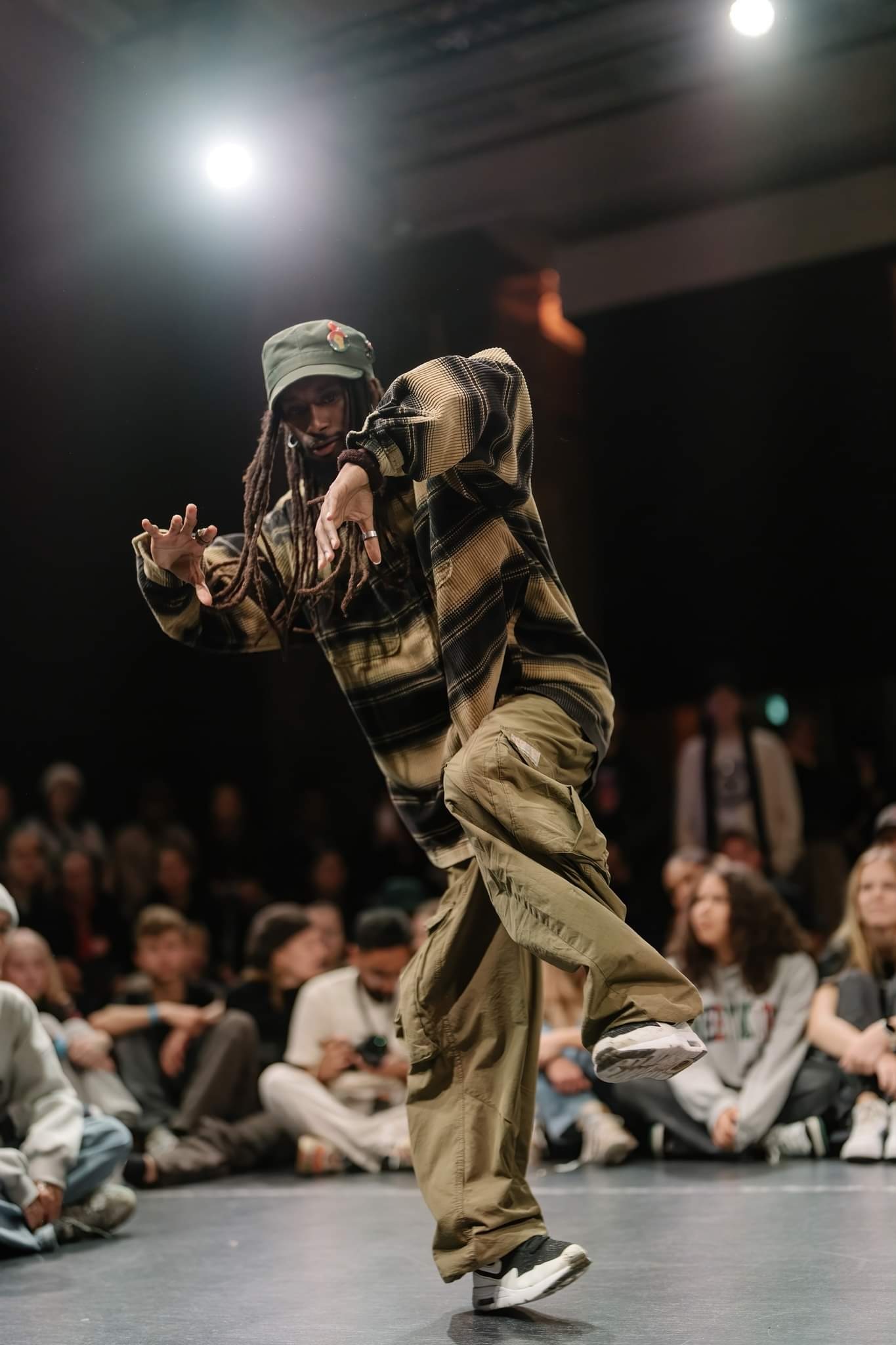 with Claúdio Fernandes aka "COMICS"
Description of workshop
Freestyle Workshop – sharing tools to work on exploring movement.
Comics will work on some freestyle tools that you can use on exploring / finding: directions, levels, awareness and presence in your movement. He's main focus is to help find individuality and personality qualities in a playful way and also in a social environment.
The workshop is a collaboration between Dans Sørøst-Norge / Bærum Kulturhus and PRODA and is arranged in connection with Camilla Tellefsen's performance Lucy at Bærum Kulturhus Friday 10th and Saturday 11th February.
Claúdio Fernandes aka "COMICS" is one of the seven dancers in Lucy.
Lucy thematizes family, belonging and identity. Together with her seven dancers, choreographer Camilla Tellefsen starts from experiences, feelings, relationships and embodies these encounters.
The idea of community is propagated in the process with dancers, and each one brings their own expression into the work. The aesthetics of street dance are drawn into a cross-genre, tender, powerful and evocative all-evening performance.
Dance as an art form and social gathering place is distinctive in its ability to include people across languages, cultures and backgrounds. The street and club dance environment in particular shows a unique ability for community, which means that the thematic red line in «Lucy» is experienced as a natural extension of these art forms.
Read more about Lucy here.
Claúdio Fernandes aka "COMICS" has been dancing since 2007, even though he was surrounded by music and dance being from a Cape Verdean family.
He's a passionate student of HipHop and Street Culture and he's been into the international battle scene at big events like Summer Dance Forever, Juste Debout and many others. He has already won several titles such as The Kulture of Hype & Hope, Juste Debout Nordic and Soul Sessions Extended.
He has a degree in Circus, and he's been a part of several stage performances like: INTO THE DEEP, HEAD PEACE, and currently "LUCY" by Camilla Tellefsen.
He's main goals are: taking care of his mom, learn & share culture with other communities around the world and built a community project in Portugal.
Photo: @ortenheim at @soulsessionsoslo