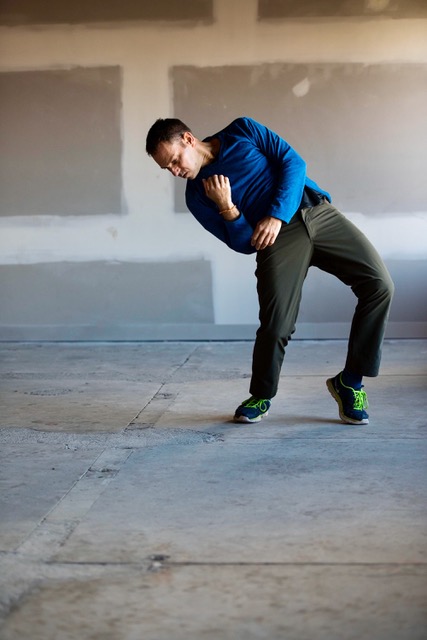 med Ori Flomin
Contemporary Dance Class:
Ori's class encourages students to increase their movement possibilities and take risks in dancing by maximizing the benefits of the warmed-up body. The warm-up moves smoothly from floor to standing with a strong focus on anatomy to strengthen connections of correct alignment with an increase of fluidity in the joints. Dancers will develop an understanding of the connections between their body and the floor and will learn how to use momentum and breath to explore full dancing with the least amount of muscular tension.
During phrase work, dancers will learn how to incorporate information from the warm-up to execute more complicated sequences, and attention will be paid to controlling the use of breath to maintain a strong center from which one can explode into the space.
Ori is known to approach his class as a dialogue with the dancers and include the use of imagery and humor to allow the dancers to relate personally to the given material and find their own voice through the experience in class.
Photo: Ron Fung