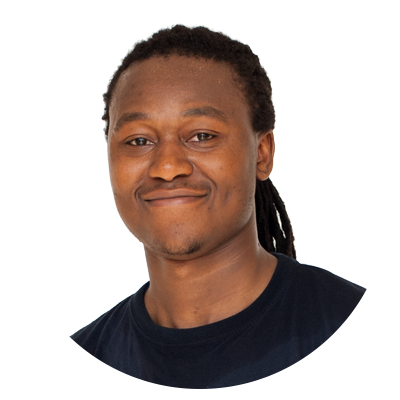 Jazzclass with Tendai Makurumbandi


Class description:
The class explores rhythmical flow within each body towards understanding interactions across the boundaries of difference. Makurumbandi explores shadows as metaphors which both deconstruct and reconstruct rhythm as a body with diverse forms in a way that preserves each individual unique element. In his practice, Makurumbandi draws inspiration from aesthetics that unify both traditional and contemporary expressions, with intent to cultivate the potential that arises from the meeting of different bodies. The participants will explore, investigate and develop their creative, choreographic and performance  skills.


I forbindelse med Oslo jazzdansfestival er Tendai Makurumbandi aktuell med verket Nyami Nyami.
Tendai ønsker med Nyami Nyami å videreformidle kulturelle erfaringer i en kunstnerisk kontekst. Tittelen viser til legenden om Zambezi-elva, også kjent som Slangeånden, og hvordan den beskyttet folket og ga dem forsyninger i harde tider. Byggingen av en stor mur på tvers av elva påvirket Slangeånden negativt og området har siden vært preget av tørke, sult og konflikt.
Dans er ikke bare kulturformidling, men også kultur- og identitetsbygging med et potensiale for kritikk av etablerte samfunsstrukturer. Det kommunikative aspektet er viktig både for Tendais koreografiske arbeid og identifikasjon med jazzdans som sjanger. Makurumbandi samarbeidet med DansiT og Operaen i Kristiansund om å produsere det aktuelle verket som hadde urpremiere på Sunndal kulturhus november 2018 med støtte fra Kulturrådet, Møre og Romsdal fylkeskommune og Sunndal kommune. Med seg har han fem dansere fra Norge og Storbritannia.
Medvirkende: Tendai Makurumbandi (koreograf), Victor A. O. Pedersen (danser), Synne Erichsen (danser), Elisabeth Ludwig (danser), Kamilla Moen (danser) og Shawn Willis (danser).
Les mer om Oslo Jazzdansfestival her.